---
November 2019
Added convention logo to home page and updated location to Millbrae.
Added Gifts for Teens Flyer – link on home page.
Added minutes and treasurers report for October to members only page
October 2019
September 2019
updated Local Scholarship Brochure
posted September book list
updated Member Roster with new members
posted Approved Minutes on Members Only page
August 2019
posted August book list
posted September October Grapevine
added photo and updated info to Local Scholarship page
Added photo of Tech Trek 2019 campers to Tech Trek page
Added Dazzle and Dahlias flyer to Home page
Added League of Women Voters program flyer to Home Page
July 2019
added July Book Group selections.
created "Members in the News" page (accessible from the "News" tab) and posted an article about Audry Lynch.
June 2019
updated home page
added June Book List to Book Group Page
May 2019
added May Book Group Reading List
added Hikes and walks photos
added April Book Group Reading List
updated officers:  Mara Otlans, Secretary and  Eleanor Yick, Authors Lunch.
April 2019
posted update to hikers page.  Added potluck to home page.
posted bios for local scholarship winners
updated local scholarship committee
removed Wildflower run and Women in aviation from home page.
March  2019
Posted April/May Grapevine
Updated Home page to include "Women in Aviation" program.
Posted new membership form and updated membership page accordingly.
Posted recipe for "Solidarity Bars" by Louise Quenon
February, 2019
Posted March Grapevine
Created In Memoriam page
Posted Author's lunch pictures
January 29, 2019
Added January Book list to Bookgroup page
Added pictures from Women's march to activites page..
Posted flyer for Morgan Hill AAUW's  "Wildflower Run"
January 3, 2019
Added November Grapevine supplement to Grapevine page
Added December book list to Bookgroup page.
December 13, 2018
posted new Grapevine for December
posted "Why Does AAUW Matter" event on home page and on Calendar page (Jan. 26, 2018)
December 3, 2018
Added two articles to public policy page:

Women's reproductive health
Strong Start update #10.

Added Suffrage program (Dec. 9) to home page
Updated Author's luncheon flyer — benefits Local Scholarships and Tech Trek, ice cream for dessert.  Make checks to ISPF.
October 28, 2018
Added article about Strong Start on Policy Page
Added minutes and treasurers reports for September to members page
Added minutes for October to members page .
September 16, 2018
There's  new picture in the header of the home page!
Highlights from the September branch meeting are on the Activities page.
Added new calendar for Armchair Adventure Travels.
September 11, 2018
Created Member Roster and Minutes pages under the "Members Only" section.
Updated the Hikes and Walks Calendar.
September 1, 2018
August 9, 2018
Added notice about "Pros and Cons of California Ballot Measures" on Home Page and Calendar page.
Added Tech Trek 2018 picture and thank-you notes to Tech Trek Page.
Note Cynthia Miller's updated email is:  cynthiamiller.aauw@gmail.com
Updated brochure for TechTrek on both the resource page and the Tech Trek page.
August 4, 2018.
The Interest Group pages were updated.

There's a new Potluck group (chair: Wendy Chartock).
The Homeless Committee has it's own page under action committees, but there is now a link on the Interest Group main page.

Cynthia Miller and her Daughter have been selected as Co-Directors of Tech Trek (see Tech Trek page).
There will be a General Branch Meeting on September 15 at the Terraces.
July 18, 2018.  Check out the new photos on the "Hikes and Walks" page.  That group is having a fun summer!
June 20th, 2018 – Letter to AAUW members concerning AAUW's immigration stance.
Be sure to see the highlights from our English Tea!
 Saratoga Blossom Festival  – Rescheduled to June 23
See attached flyer for details
---
 Past Events
"Hop into Spring" English Tea and Silent & Live Auctions – April 21.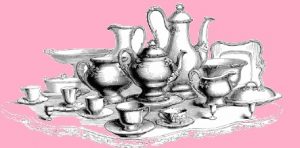 Refer to the English Tea Flyer 
Check out English Tea Highlights!
The Faces of Genocide Conference and Social Justice Fair – April 12, West Valley College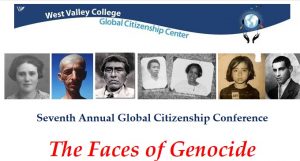 Refer to attached flyer.
Women and WWI – Wednesday March 14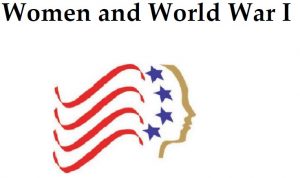 See the attached flyer for details.
Women's March 2018 – Saturday, January 20th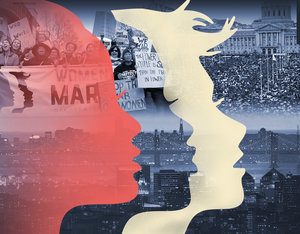 For some highlights see the photos on our Activities page.
---
Author's Luncheon, Tuesday, January 30
Don't forget to reserve your spot for the Author's luncheon on January 30, 2018!

The details are in the attached flyer.  For some highlights of the event, see the photos on our Activities page.
---
Universal Design is for Everyone!
When:  Wednesday, November 15, 2017 – 10:30 am to 12:30 pm
Where:  Community Room, Saratoga Library (13650 Saratoga Ave, Saratoga)
Who:  OPEN TO THE PUBLIC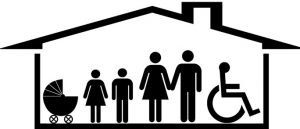 Design Your Forever Home – a home that is beautiful, safe and functional whatever your age  or ability.
Universal design (close relation to inclusive design) refers to broad-spectrum ideas meant to produce buildings, products and environments that are inherently accessible to older people, people without disabilities, and people with disabilities.
Coffee, tea and Light Refreshments will be served.
More info: See Grapevine