See what we've been up to lately!
Summer Potluck Meeting
On July 24, we held our summer potluck meeting.  New officers were introduced (Please refer to the updated Branch Leaders page.)
In addition, two of our members were honored for the work on the Local Scholarship Committee and other contributions.
Faces of Genocide
The "Faces of Genocide" was held on April 12, at West Valley Campus.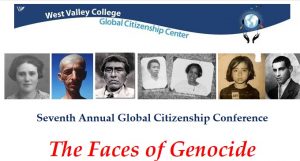 The Faces of Genocide conference and Social Justice Fair on April 12.  Contact Marilyn Fuller.
See some photos from the Conference at this link.
Our own Marilyn Fuller represented us at the conference: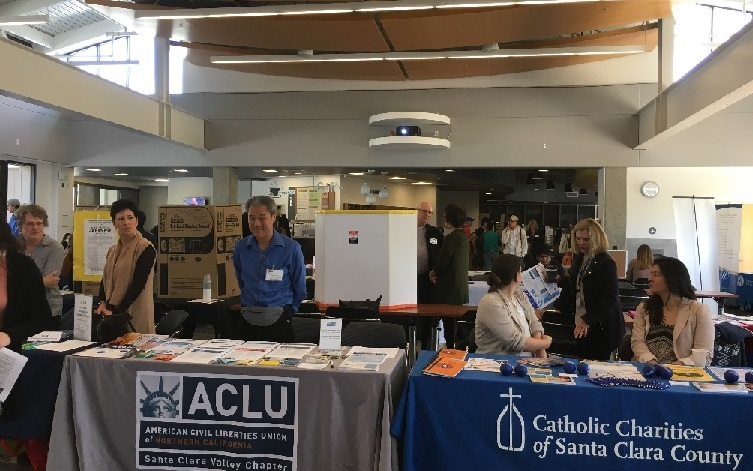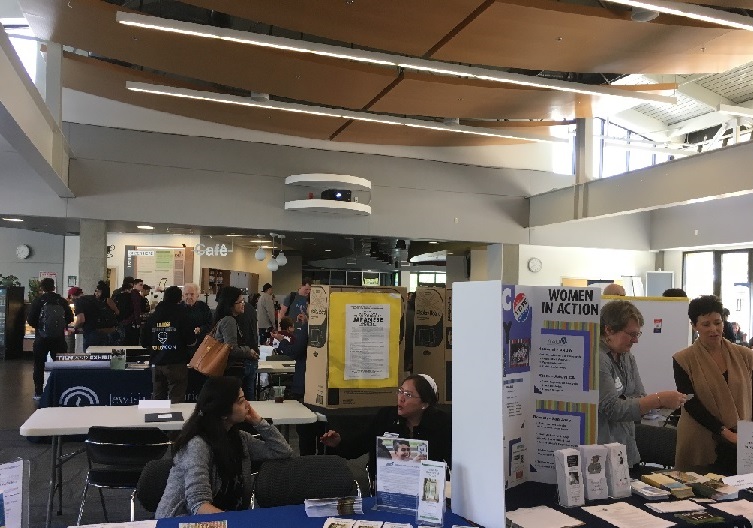 Women and World War II
This event featured a presentation by Dr. Bonnie Morris (pictured below).  We had good crowd for the event!
January 30, Author's Luncheon at the Terraces in Los Gatos
The Author's luncheon was enjoyed by all. We were honored to have three local author's speak to us.  From left to right:  John Bateson (The Education of a Coroner), Jana McBurney-Lin (Blossoms and Bayonets), and Tracy Guzeman (The Gravity of Birds).
Here are a few other photos from the event: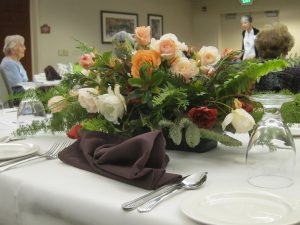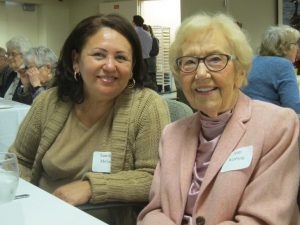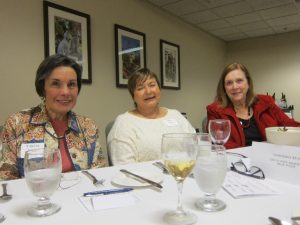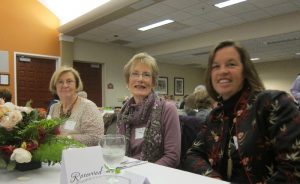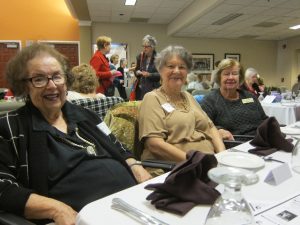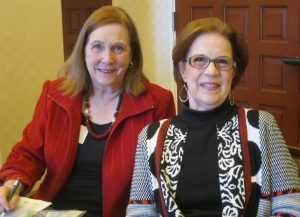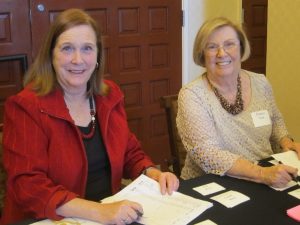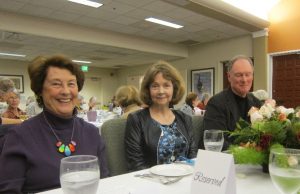 Thanks to Louise Quenon for the photos!
_________________________________
January 20, Women's March in San Jose
On January 20, women in San Jose joined other women throughout the country in the Second Annual Women's March.  The local AAUW groups were well represented.  Here are a few photos taken at the march: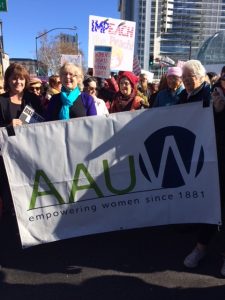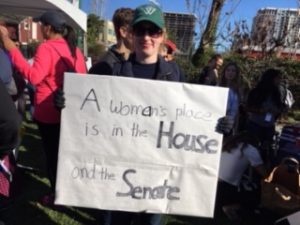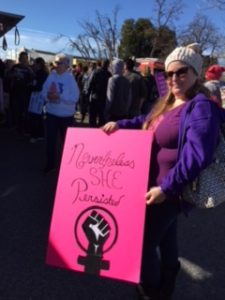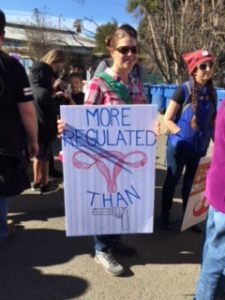 Thanks to Judy Borlase for sharing pictures taken by her friend, Carol Fitting!