The Los Gatos-Saratoga branch has a very active Bridge group. We'll try to post some exceptional hands that we see once in awhile.
These two hands were partners Pat Khan and Judy Borlase while playing duplicate bridge at Pat's house.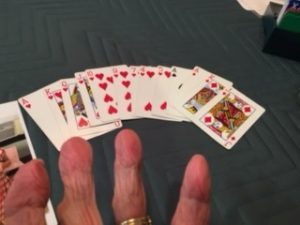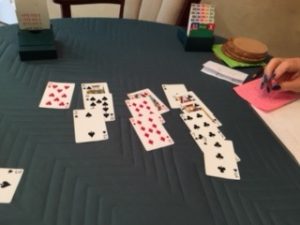 We play daytime, evening, or duplicate. The bridge groups donate to the AAUW Fund and branch support.  If you are interested in joining a group or being on a substitute list, please contact Louise Quenon.
Contact:  Louise Quenon: lquenon@comcast.net